Notice
: Undefined index: mime-type in
/home/nyvisual/public_html/wp-content/themes/prophoto6/vendor/downshiftorg/prophoto-classes/src/Infrastructure/WordPress/Image/ImageBuilder.php
on line
169
Notice
: Undefined index: mime-type in
/home/nyvisual/public_html/wp-content/themes/prophoto6/vendor/downshiftorg/prophoto-classes/src/Infrastructure/WordPress/Image/ImageBuilder.php
on line
169
Notice
: Undefined index: mime-type in
/home/nyvisual/public_html/wp-content/themes/prophoto6/vendor/downshiftorg/prophoto-classes/src/Infrastructure/WordPress/Image/ImageBuilder.php
on line
169
Notice
: Undefined index: mime-type in
/home/nyvisual/public_html/wp-content/themes/prophoto6/vendor/downshiftorg/prophoto-classes/src/Infrastructure/WordPress/Image/ImageBuilder.php
on line
169
Notice
: Undefined index: mime-type in
/home/nyvisual/public_html/wp-content/themes/prophoto6/vendor/downshiftorg/prophoto-classes/src/Infrastructure/WordPress/Image/ImageBuilder.php
on line
169

Newborn sessions also include family portraits at no additional cost.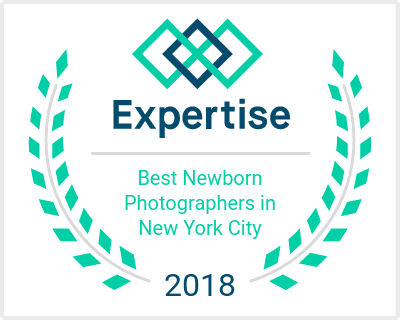 ---
Joyce S. – Downtown NYC 
 online Review – 9/28/2015
I can't say enough wonderful things about Roy. The photos he took of my son are amazing.
He was unbelievably patient with my five day old boy. I appreciated that he does not charge by the hour.
He did not rush. He came early and stayed late, until he was sure he got the best shots.
He brought so many beautiful backdrops and props that transformed each poise into a creative picture of perfection.
---
Melanie S., Manhattan- Newborn photography client
 online Review – 9/16/2014
Roy recently shot newborn photos of our son, Brody, and they are absolutely gorgeous!
I just love every single picture. Roy was super patient and kind about everything – he was so amazing with the baby.  It was just incredible.   I highly recommend booking him for newborn photos!
---
Andrea W.- Brooklyn Newborn photography client
 online Review – 9/28/2015
Roy was one of the best photographer I've met.
He took the time and effort to make sure that we got excellent photos. He incorporated many ideas and props from our home. There was no rush in the session as well as he was delicate with our newborn. Will be doing future shots with Roy..
---
Ishviene C. Manhattan, NY – – Newborn photography client
 Yelp Review – 10/7/2012
 I don't normally take the time to write personal reviews, but I just had to following our recent experience with Roy.

Roy did a shoot of our newborn son, he was only a week old when we did it, so I'm sure one could imagine how difficult it is to get a newborn to be cooperative during a photo shoot. But Roy knew exactly what he was doing. It was obvious from the moment he started that he understood how to handle babies.If it wasn't for Roy's tricks to keep our son asleep and calm, or for Roy's patience, I don't think we would have been able to get the amazing shots we did.   It's not easy having a stranger come into your home and work with your baby, but Roy made us feel comfortable and relaxed from the get go and it was such a pleasant experience for us. He's personable, professional, and extremely talented! We still can't get over how well the photos came out.  

They were AMAZING and beyond what we were hoping for. Roy was also fantastic about sending us the shots immediately so we could get our birth announcement out. If you are looking for a talented photographer who's personable, easy to work with and will go above and beyond to get you your picture perfect moment, don't think twice about hiring Roy. We will definitely be using him for future family photos!Thank you for everything Roy!
---
Creative lifestyle sessions in the comfort of your own home. We serve clients from the Hamptons, to CT, NJ, NYC and anywhere in between.
Please visit the Newborn Photography info page for more information.
Related Galleries:
Summary
Reviewer
Review Date
Reviewed Item
Author Rating