Newborn Photographer NYC, Long Island, Westchester.
Creative and unique lifestyle portraits in the comfort of your own home!
Please note: For the first time ever we are offering a shorter, more affordable 
lifestyle-home
session for newborns!
These shoots are a bit more natural and documentary (both lighting and posing). To expedite the sessions and get more variety, the newborns in these shoots will not be posed and will be wearing a diaper (or will be swaddled)… For now, we will continue to offer our original session as well. See our Option 3 on the newborn pricing page (where we bring props and lighting and the babies are posed naked)! 
Newborn Session Summary
We serve new parents all over Long Island, NYC, Westchester, CT and NJ. Please enjoy looking through the galleries above and below and let us know if you have any questions.All newborn  photography is done in your home. Weekday mornings only starting around 8am (Newborn clients are usually flexible with weekdays since parents are home.We can start earlier if dad is back to work)While we do not turn down babies at any age, it is highly recommended to do the session early, ideally, we'll aim for the 4-8 day old mark. Please Scroll down for more infoImportant update about our newborn photography – Summer 2016
To keep things current, we no longer bring a studio to our newborn sessions. We now aim for more natural, lifestyle, photography which is truly modern and beautiful.
We do bring props and professional lights so we can shoot in any lighting situation.
Portraits with parents are taken using your home as the backdrop (nursery/bedroom/living room) for a more natural lifestyle feel.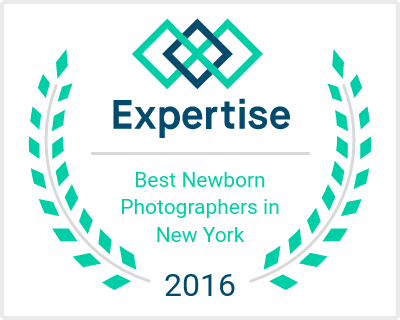 ---
Karie & Aaron – Westchester, NY – Newborn Photography Clients
 google+ Review – 7/25/2012
We used Roy for the first time this past week to photograph our newborn son and two excited older brothers.

He could not have been better and was so patient with the entire family and took many shots that we will treasure for a lifetime! We just went through all the pics and could not be happier with the work that he did.Roy is amazing and not only will we use him again, but we would highly recommend him! His service is top notch and he possesses a great eye for capturing all the great photos you hope to have and cherish for years to come.
Info: Newborn photographer NYC. Long Island & Westchester
When to book your newborn session
Today! Seriously… there is absolutely no downside to booking as soon as possible, even if you're due 8 months from now. There is no deposit or cancellation fee; grabbing a tentative date just makes it easier if we need to trade dates with someone else once your baby arrives.
Why should you choose us for your newborn's first portrait session? 
With over 6 years of photographing newborn babies and their families in their homes, I've gained a lot of experience that I find critical every time I step into a client's home. From looking around and improvising, to being able to get great results even with the fussiest baby on the block (Yes, I know all about the 5 'S'!) 🙂 Looking at my photos, clients often say "Newborns must be pretty easy to photograph because they are sleeping the whole time, right?"  This is actually pretty far from the truth! Sure, working with a week old newborn is a little easier than a baby who is 8 weeks old, and once in a while you get lucky and they are just in the right state the throughout the entire shoot…. But for the most part I find that working with newborn babies has me use everything I've learned over the years…. tricks for calming them and making them happy again so we can keep shooting while reading their behaviors and expressions to know what they want or need in the moment.
Our sessions always put your baby first. We can take as many feeding and cleanup breaks as needed!
 Advantages of doing your newborn session at home? Personal Photos, Convenience, and Flexibility.
Traveling with a newborn baby can be stressful, especially when they are only days old. Having the photographer come to you is extremely convenient. It also allows us to improvise together and use your own style and belongings to capture shots that could never be done in a studio. I've always considered my at-home portrait sessions to be a real luxury service!
---
Evelina, R.  – Manhattan & Queens Newborn Photography Client
 Online Review – 10/21/2015
Roy is amazing!!! We used Roy for two newborn sessions. The first time was in November of 2013 for our son and Roy was truly exceptional. When we got pregnant with our daughter, I contacted Roy right away to set up a newborn session.

Roy is an exceptional photographer and is great with newborns. He takes his time ensuring he gets the perfect shot and handles the baby with extraordinary care.

Our daughter's session was a bit more challenging since we had a toddler who we also wanted in the photos but Roy was great at making sure we had amazing pictures with the big brother. Also, Roy is very quick to provide you the photos after the session.We cannot wait to have Roy shoot a newborn session for our next baby!!! Thank you, Roy!!!
---
Kristen M. – Brooklyn, NY – At-Home Newborn Photography Client
 Yelp Review – 7/25/2012
After doing a fair amount of online research on newborn photographers in the NYC area, I honed in on Photography by Roy for a number of reasons – his competitive at-home/personalized session package and print prices, his no fuss no cancellation fee and of course, the quality and creativity of his photos.

We booked Roy for our daughter's June arrival and couldn't have been happier with the session and the beautiful pictures and moments Roy captured for us! 🙂

Roy was very friendly and was not only a pro with his photography but he also came across as such a pro on the handling and care of newborns! As brand new parents, Roy immediately made us very comfortable and he knew exactly what was needed in order to make our daughter as happy as can be during the shoot.He was also very patient and understanding when breaks were required for clean-up (babies are diaper-less!) and feedings. With some tricks such as a hair dryer in hand, Roy was quick to produce the beloved 'shhhh' white noise as well as warm up any surfaces before our daughter was posed. Brilliant.

We just received our gallery of beautiful photos and are so happy we made the decision to go with Roy.

We highly recommend Roy and his talents when you are also looking to capture your precious moments….
---
Elizabeth O. NYC  – At-Home Newborn Photography Client
 Yelp Review – 2/09/2013
Roy just did a photo shoot of our newborn and our 2-year-old, and we couldn't be happier.The photos are wonderful, and he is simply a pleasure to work with.

He was so good with the newborn that he could start an additional career as a post-partum doula.

As for our sometimes difficult two-year-old, he had her eating out of the palm of his hand.He took his time getting everything right and managed to got really amazing shots of the newborn baby girl, of the two girls, and also of us with the girls.   I recommend Roy wholeheartedly and without hesitation.
---
---
Tanzina T- Queens, NY – Newborn Photography Client 
 Online Review – 12/23/2014
We did a newborn photo session with Roy back in October when our little one was just about three weeks old.
He is an amazing photographer and was truly wonderful to work with. He was super patient and an absolute pleasure.We were amazed by how well he handled our newborn, keeping her calm, comfortable and happy throughout the entire session.My husband and I are so happy with the beautiful moments Roy captured of our daughter. We are really indebted to Roy for preserving these wonderful memories for us. He is a very talented professional. We highly recommend him!
---
Adetoun – Manhattan NY – Newborn Photography Client 
 Online Review – 12/23/2014
"Wonderful Experience"
Me and my husband had a wonderful experience with Photography by Roy for our Newborn photo session.
From the beginning, Roy was extremely professional and cordial. The day of the session he brought all his equipment to our small Manhattan apartment and set up was quick and timely.All his props and outfits were adorable! He was really good with our 2.5 week old son too.
The photos turned out amazing! I will definitely recommend him to my friends.
Summary
Reviewer
Review Date
Reviewed Item
Newborn Photography in NYC and Long Island
Author Rating